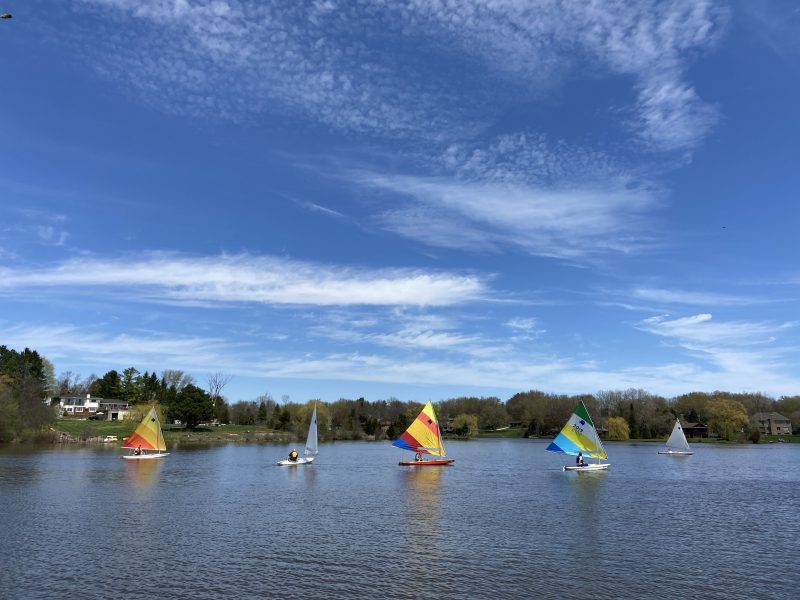 Sailboating on Timberlake!
May 3, 2020
Enjoying the 1st sail of the year and great weather on Timberlake were Dave Dietzen, Jason & Matt Lasusa, Dave & Nancy McGranahan and Martin Wood.
If you're interested, we do have extra sailboats and folks who are willing to give basic lessons. Contact a board member for more info, or weather permitting, come down to the lake on Sundays at 11 AM.
---